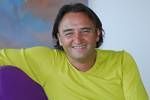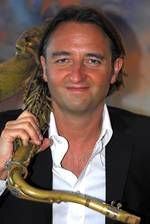 Musician
BIO
Thomas Faulhammer was born in Gmünd/Lower Austria in 1966, was educated in clarinet and flute by his father and studied saxophone & composing at the Music and Arts University of the city of Vienna.
Due to the versatility of instruments and musical styles, he quickly established himself as a studio- and live musician on the international music scene.
As a musician, composer, arranger and producer he permanently works with:
Rainhard Fendrich, Wolfgang Ambros, Erwin Kiennast, Dagmar Koller, Maria Bill, Alexander Goebel, Koolinger, Viktor Gernot & His Best Friends, Richard Oesterreicher und Best Friends. Thomas Faulhammer is also regularly engaged in productions of the ORF (Austrian Broadcasting Service).
SUPPORT
Various stars of the Austrian and International music scene were accompanied by Thomas Faulhammer:
Rainhard Fendrich, Wolfgang Ambros, Stefanie Werger, Marianne Mendt, Bilgeri, Boris Bukowski, Opus, STS, Wilfried, Maria Bill, Alexander Goebel, Richard Oesterreicher, Christine Jones, Mat Schuh, Mo, Dagmar Koller, Harri Stojka, Gunkl, Kurt Ostbahn, Count Basic, Valerie, She Says, Vincent Bueno, Radio Symphonie Orchester Wien, Hollywood in Vienna, ABBA-Tribute-Band, Louie Austen and many others .....
Liza Minnelli, Ray Charles, Natalie Cole, Gloria Gaynor, Randy Newman, Harry Belafonte, Peter Alexander, Udo Jürgens, Nina Hagen, Chaka Khan, Marianne Faithful, Omara Portuondo, Bill Ramsey, Vico Toriani, Albano Carisi, Peter Kraus, Helmut Lotti, Die Jungen Tenöre, Doretta Carter, Denise Fontoura, Lee Konitz, Art Farmer, Phil Wilson, John LaPorta, Jeff Hamilton, Michael Seida, Billy Swan, TCB-Band (orig.Elvis Band), Angelika Kirchschlager, Thomas Quasthoff, Allan Harris, Jose Feliciano, Nils Landgren, and many others .....
THEATERS
Since 2003 he is a member of the Vereinigte Bühnen Wien-orchestra (Cats/42nd Street/Kuss der Spinnenfrau/Elisabeth/WakeUp/Barbarella/Romeo&Julia/Rebecca/Jesus Christ Superstar/Die Weberischen/Die Habsburgischen/Forbidden Ronacher/The Producers/Rudolf/Tanz der Vampire/Ich war noch niemals in New York/Sister Act/Musik liegt in der Luft/Natürlich Blond/Besuch der alten Dame/Mary Poppins/Mozart/Evita/Schikaneder/Don Camillo & Peppone/I Am From Austria/Bodyguard/Cats/Miss Saigon/Der Glöckner von Notre Dame).
He also played at the Wiener Staatsoper (Die Soldaten), Burgtheater (Feuerwerk), Wiener Volksoper since 1990 (La Cage aux Folles/DanceDanceDance/Alice/Guys&Dolls/Blume von Hawaii/Hello Dolly/Die spinnen die Römer/Kiss me Kate/Der Zauberer von Oz/Der Kongress tanzt/Wie macht man Karriere ohne sich anzustrengen/Gypsy/Wonderful Town/Cabaret/Sweet Charity/Roxy und das Wunderteam/Lady In The Dark), Wiener KammerOrchester (Modern Times), Volkstheater, Josefstadt (Der Verschwender), Wald4tler Hoftheater, Ronacher (Sie liebt mich), Sommerspiele Amstetten (TheWildParty/arranger|musican|as conductor:Kiss Me Kate), Metropol (Guys&Dolls/High Society/StrangersInTheNight/Pension Schöller), Akzent (Blutsbrüder/Sweeney Todd/ Fever), Stadttheater Klagenfurt (Wild Party/Footlose), and many more .....
TEACHING
He is a saxophone teacher at the Joseph Haydn-Landeskonservatorium Eisenstadt since 2005. So far, he has experience in extensive teaching at various music schools (Weitra, Gr.Siegharts and Korneuburg) as well as holding regular workshops for saxophone, theory, composing, arranging and improvisation (inter alia in Burg Rappottenstein, Ilz, Kapfenberg and Lemnos/Greece.
INSTRUMENTS
Saxophones (Soprano|Alto|Tenor|Bariton)

Clarinet

Flute|Alto-Flute|Piccolo

various recorders & ethno-flutes

EWI (Electric Wind Instrument)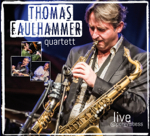 New DVD & CD:
"live@porgy&bess"
out now !